PTS HAS HELPED ME
Gain My Independence Back
Going to physical therapy has fixed my problem. I can now comb my hair, carry grocery bags, open doors, and pick up my grandson when he runs into my arms. I feel great and strong! I can use my arm again without any pain!
Get Back On The Field Faster
I am so grateful for the wonderful physical therapists and trainers at Physical Therapy Specialists. The staff is incredibly knowledgeable, professional, friendly, and personable. They worked to get me back on the field as quickly as possible. Thank you, Physical Therapy Specialists!
Recover From Injuries Easily
It's my six-month anniversary for my left hip replacement! I am thriving, exercising a lot, and take kickboxing three mornings a week. My kicks are steadily getting higher and stronger. Fellow exercisers tell me how well I walk now.
OUR SPECIALITIES
We focus on total body wellness.
WHY WASTE TIME WITH PAIN?
We're here to help you live a pain-free life.
Are you frustrated with constant pain?
Would you like to be more active with less pain?
Disappointed of not being able to do the things that you used to do?
Sign up for your free pain consultation and start your path to recovery. Feel empowered to take control of your pain.
We create an individualized plan that is customized to your goals and needs.We are not a cookie-cutter approach physical therapy clinic.
Don't let pain control your life. To learn more schedule a free pain consult.
MEET OUR PHYSICAL THERAPISTS
We've got an expert team.
Our physical therapists and sports injury doctors use proven treatment techniques based on innovative clinical concepts.  We seek to create an outstanding customer experience that exceeds our clients, families, and referral sources' expectations.
I am very happy with the services that I received here!  Robert was great to work with and very knowledgable... I have been to other physical therapists but by far this one was the best!  If I ever need physical therapy again I will for sure be back!
I love this place. The therapy area is bright, cheerful and clean.  More important though, is the staff. There is a wonderful balance of professionalism, personalization and playfulness in the clinic that makes me look forward to my visits.  Everyone greets patients cheerfully as they arrive and they have continued to make me feel welcome, valued and cared for.
Great place to get on the road to recovery. Robert is an outstanding physical therapist who knows what he is doing. His diagnosis and treatments are spot on! All of the employees are very pleasant and motivating. I have been through a lot of physical therapy over the years and this has been my best experience so far.
Robert and the whole staff are extremely helpful and patient. I would highly recommend them to anyone who needs physical therapy
I have been going to Robert for a couple of years, he treats my TMJ and he takes the headaches away for me or I would be in pain and in pain meds. Now I don't to take any meds, he also treats my aches and pains that happens from my workout routine.
I have going to physical therapy for a few months. The staff is amazing. They really care for me and I make me feel very comfortable. They are very positive and professional. I would highly recommend anyone that needs physical therapy to go to this facility.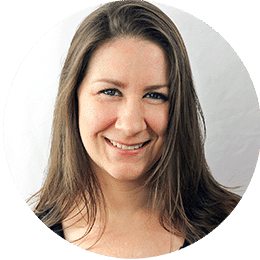 Very happy with this place! I have nothing but great things to say. The staff is nice, it's clean, no issues scheduling appointments, and the list goes on. I take both my sons to Kim who is a pediatric physical therapist and she has been so great with them...
Great atmosphere &nice knowledgeable staff! Made my knee surgery rehab painless.. I'm sure without there help I wouldn't have been able to return back to work as quick as I will be able too!Thanks Doctor Rob
The staff is fantastic and knowledgeable and they really make you feel comfortable. Great attention to each and every individual. I look forward to going to therapy because I know I'm going to get better.
Dr. Robert J. Inglis and his team are very knowledgeable and super nice. They truly care about their patients and will do all they can to help.
Bio Motor Academy program has been great for my daughter.  Highly recommend it.
I have been going there about 2 years due to an accident, I was hit by a bus and suffered major damage.  The whole staff has been excellent and I have made great strides in  getting me back.